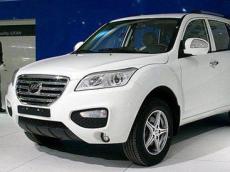 By AzerNews
Azerbaijan produced 147 motor cars in January-February 2014, the Azerbaijani State Statistics Committee has reported.
This index is 4.6 times more than the index for 2013, when the country produced 424 motor cars.
The committee's report says Azerbaijan manufactured 91 trucks in January-February 2014, which is 3.1 times more than in the same period of the last year. The number of produced trucks was 246 in 2013.
The country produced 217 tractors in January-February 2014 and this index is 72.3 times more than the same period of 2013. Azerbaijan manufactured 739 tractors in 2013, which is 19.6 percent more than in 2012.