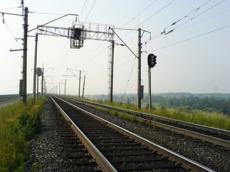 Access to Europe via the Baku-Tbilisi-Kars railway has great significance for Afghanistan, an Afghan official visiting Azerbaijan told Trend on March 19.
"We are interested in ensuring access to Europe using the Afghanistan-Turkmenistan-Azerbaijan-Georgia and Afghanistan-Turkmenistan-Azerbaijan-Georgia routes," Afghanistan's Foreign Minister Zarar Ahmad Osmani said.
These routes are very important for Afghanistan, according to Osmani. And with this aim he has visited Turkmenistan and Georgia in the last several days and is currently visiting Azerbaijan.
The establishment of Afghanistan-Turkmenistan-Azerbaijan-Georgia-Turkey transit railway route will provide access to Tajikistan, Kyrgyzstan and China, as well as Iran and India, the minister said.
The Afghan side is ready to organize a meeting of foreign ministers of all five counties to reach a joint agreement that will create conditions for the development of this transit route, according to Osmani.
"Of course, the joining of Afghanistan the Baku-Tbilisi-Kars railway can be beneficial to both to us and to other countries, " Osmani said.
Construction of a new 105 kilometer branch of the railway is planned. Moreover, the Akhalkalaki-Tbilisi-Marabda railway in Georgia will be reconstructed, which will increase its capacity to 15 million tons of cargo per year. Also there are plans to construct a station for transporting trains from the existing tracks in Georgia to the European one.
Peak capacity of the corridor will be 17 million tons of cargo per year. At the initial stage, this figure will be at the level of one million passengers and 6.5 million tons of cargo.

/Trend/