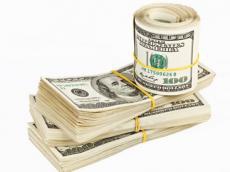 By AzerNews
Azerbaijan has raised $1.25bn in its first international bond sale, the Financial Times reported.
This is a sign of the continued interest of the investors in emerging economy debt despite the market turmoil in nearby Russia and Ukraine, the report reads.
Azerbaijan, which has an investment grade of Moody's and Fitch level, sold a benchmark 10-year bond with a five percent yield on March 10.
The bond provided "a great diversification opportunity for investors into an economically strong and stable country, especially in the current tense geopolitical environment," Vassily Tengayev, senior banker in the debt capital markets at Citi, said.
Investment banks Barclays, Deutsche Bank AG London, and Citigroup Global Markets Limited were selected as the government's managers for the first Eurobond issuance.
The order book had been oversubscribed at nearly $4bn, sources participating in the bond placement said.
"The bond is likely to serve as a benchmark for Azerbaijani companies with the International Bank of Azerbaijan, the country's largest bank, already signaling that it may tap the Eurobond market this year," the Financial Times believes.
Earlier, IBA board Chairman Jahangir Hajiyev said the Bank plans to issue Eurobonds worth $500 million in 2014.
Issuing Eurobonds is justified by an increase in the bank's capital, and may take place once the audit of the IBA's activity comes to an end. The bonds will presumably mature in five to seven years.