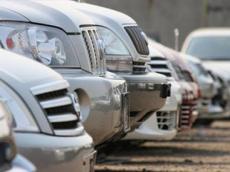 Fins.az reports that more than 105 thousand cars have been registered in Azerbaijan in 2013.  
Report released by the Head Office of the State Traffic Police says 105 076 cars have been registered by the officers of the Head Office in 2013.  
Consequently, the total number of the vehicles in the country reached 1 245 677. Moreover, nearly 102 000 citizens have got driver licenses. 

Translated by Mushvig Mehdiyev


/Milli.Az/