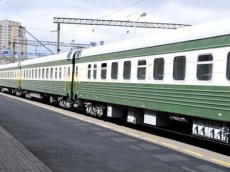 By AzerNews
The freight transportation tariffs in Azerbaijan's transport sector remained unchanged in January 2014 compared to the figures for December 2013, the State Statistics Committee reported.
The committee said the passenger transportation tariffs fell by 1.2 percent in January.
The tariffs on railway passenger transportations and air passenger transportations to the CIS countries fell by 7.5 and 5 percent respectively. The air passenger transportations to other international destinations fell by 6.2 percent.
The tariffs for marine freight transportations rose by 7.4 percent in January.
Last month the oil transportation tariffs fell by 3.9 percent, and gas transportations increased by 2.5 percent.
Freight and passenger transportations by motor vehicles rose by 4.7 and 0.2 percent respectively in January.