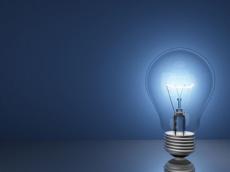 In January 2014, Azerenergy joint stock company's power plants generated 2.2 billion kilowatt/hours of electricity compared to over 2.1 billion kilowatt/hours in January 2013, Azerenergy said on Feb. 4.
The power plants generated over 21.5 billion kilowatt/hours in 2013 compared to 21.3 billion kilowatt/hours in 2012, according to Azerenergy.
Azerenergy JSC is engaged in the production and distribution of electricity in Azerbaijan.
The capacity of power plants owned by Azerenergy JSC exceeds 6000 megawatts. JCS has over 200 substations with a capacity of 500, 330, 220 and 110 kV / amps, as well as eight hydroelectric plants and 13 thermal power plants.

/Trend/