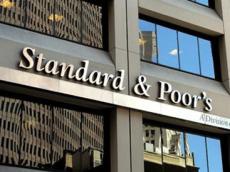 A significant amount of liquid assets of the State Oil Fund of the Republic of Azerbaijan (SOFAZ) is a positive factor for the country's creditworthiness, says the report of financial services company Standard & Poor's.
"The assets of SOFAZ are invested abroad, while its assets by the end of 2013 were estimated to be around $35 billion (47 percent of the country's GDP). That amount was slightly bigger compared to same period of 2012, when the assets were estimated to be about $34 billion," said the report.
The report also indicated that SOFAZ assets give Azerbaijan a considerable reserve for softening possible financial stresses in economy, which, for example can occur due to rapid and continuing falling of oil prices.
Furthermore, the debt burden of Azerbaijan's government (excluding guarantees) is very small, at 6 percent of GDP, said the report.
Standard & Poor's report also notes the transparency of managing SOFAZ's assets and its accordance with international standards.
On Jan. 31, Standard & Poor's affirmed Azerbaijan's long-term and short-term credit ratings on the BBB-/A-3'. The forecast is "stable".
The State Oil Fund was established in 1999 and its assets at that time amounted to $271 million. As of January 1, 2014, SOFAZ assets increased by 5.1 percent compared to $34.129.4 billion in early 2013 amounting to $35.877.5 billion.
The main goals of the State Oil Fund include accumulation of resources and placement of the Fund's assets abroad in order to minimise the negative affect on economy, the prevention of 'Dutch disease' to some extent, promotion of resource accumulation for future generations and support of current social and economic processes in Azerbaijan.

/Trend/