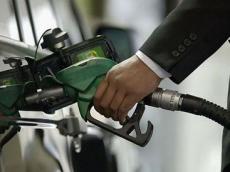 SOCAR (the State Oil Company of Azerbaijan) will stop operation of a catalytic cracking unit at the Baku Oil Refinery named after Heydar Aliyev in April for a month for reconstruction, a source in SOCAR told Trend today.
As the source said, work on the reconstruction and increase of production capacity will be carried out at the unit.
As a senior official of SOCAR said previously, work on the refit of the unit will increase its processing capacity by one million tons from two to three million tons and gasoline production by 450,000 tons.
The need to increase the capacity of the unit is linked with an increase in gasoline consumption in the domestic market.
Imports are to replace the missing gasoline volumes due to the unit's stoppage.
In accordance with the decision of the Azerbaijani Cabinet of Ministers, the import of motor gasoline brands with octane rating of 95 and 92 respectively have been exempted from customs duty and excise rate from Jan.21 to June 1.
In accordance to the decision, the duty rate was decreased from 15 percent to zero, and the excise rate on import of these gasoline brands was decreased from $250 to $1 per ton.
As SOCAR head Rovnag Abdullayev said previously, the next year the company will focus on repairing and expanding the power of the catalytic cracking installation, in order to meet the country's growing needs in gasoline in the next few years. According to him, the level of gasoline consumption became equal with its production volumes in Azerbaijan for the first time.
Petroleum products in Azerbaijan are made on the basis of two Baku refineries with a total capacity of 16 million tons a year. Both are part of the State Oil Company of Azerbaijan which annually processes approximately seven million tons of oil from onshore and offshore fields and is self-funded.

/Trend/