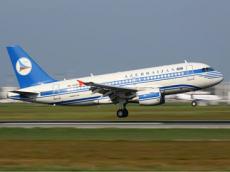 Azerbaijan Airlines' Baku-Tbilisi flight was delayed due to weather-related problems at Tbilisi's international airport, the Heydar Aliyev International Airport told Trend today.
The plane was to leave Baku at 10:10 local time, but the flight was delayed until 13:00 due to fog in Tbilisi, according to the airport.
The Tbilisi International Airport failed to receive the planes from Munich, Istanbul and Warsaw due to heavy fog on Wednesday.

/Trend/