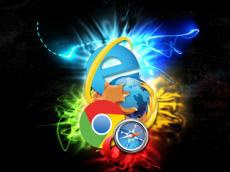 By AzerNews
Official reports say, internet penetration rate in Azerbaijan's capital Baku has reached 85 percent.
Baku Telephone Communications Production Association (BTCPA) announced that the internet penetration rate in the capital reached to 70 percent during the closing months of 2013.
BTCPA went on adding that the total number of internet connections in Azerbaijan reached to 260,000 in the same period of time including the private service providers' ports.
Some 160,000 of these connections are those made by the state-run service provider BakinterNet. In early 2013, the figure stood at 250,000 and 90,000 respectively.
Meanwhile, the number of the broadband ADSL ports in the state operator increased by 70.7 percent. The ports have been deployed in the telecommunications centers of the operator in Baku and settlements.
Moreover, BTCPA has provided an appropriate ground for implementing a project to facilitate optical access to the internet. The project provides the end users with access to the internet via fiber-optic lines using "Fibre to the Home" technology, which will start in 2014, and continue till 2016.
The volume of financing of the first phase of the project with total cost of over $570 million in 2014 will reach 100 million manat ($127 million), according to the Azerbaijan State Oil Fund.
The ultimate goal of the project is to supply the entire country, including its distant rural areas, with high-speed internet with the range of 10-100 Mbit/s, and to raise the number of high-speed internet users to 85 percent, which will allow Azerbaijan to reach the level of the developed countries by 2017.
About 40 internet service providers are active in Azerbaijan at present. Some 70 percent of the populations use internet, 35 percent of them using broadband internet services.