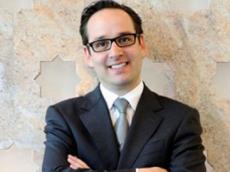 By AzerNews
The new manager of the five-star Kempinski Hotel Badamdar located in the heart of the cpital Baku has been appointed.
Kai Behrens will take over the helm of the hotel. He joined Kempinski in 2007 after serving in other properties of Kempinski chain.
He first served for several years as resident manager in several Kempinski branches. Later he joined to the Hotel Bristol Sarajevo as the general manager. Under his management, Kempinski Hotel Badamda would surely go through excellent experiences.
Kai is currently busy with preparing the Reims Management School Executive MBA for Hospitality and Tourism. In addition to his native German, Kai is fluent in English and French.
The Kempinski Hotel Badamdar Baku is among the gleaming achievements of the fast- growing portfolio of Kempinski city hotels established in September 2011.
As a resort in the city, it offers outstanding facilities for businessmen, leisure travelers and families alike. Kempinski Hotel Badamdar is located in a short drive away from the international airport of Baku "Heydar Aliyev" with a convenient driving distance to city center, old down, sea side, the Financial as well Governmental District and a short walk to the Botanic Garden.
Facilities include 280 expertly designed rooms and suites, 38 fully-furnished and serviced residences, 36 fully furnished offices, 19 meeting rooms, a ballroom, an auditorium, two restaurants and two bars as well as tennis and basketball court, entertainment center, Aquapark and Wedding Gallery shopping arcade.