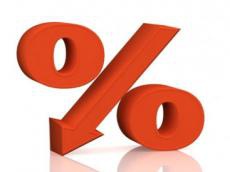 In December, 2013 the producer price index (PPI) rose by 1.6 percent, but decreased by 3.9 percent as compared with the same period of 2012, according to a message from the Azerbaijani State Statistics Committee.
Over that month, producer prices in metal ores extraction decreased by 3.4 percent, the price of stone, sand, gravel, salt and other mining products increased by 0.1 percent and the price of production of oil and natural gas went up by 1.7 percent.
In December prices in the production of plastic and rubber goods declined by 6.3 percent, food production by 2.3 percent, electrical equipment production by two percent, furniture production by 1.3 percent and production of leather, leather products and footwear by 1.1 percent. Prices in the weaving industry also went down by 0.3 percent and in the steel industry by 0.1 percent.
Oil production prices rose by 2.2 percent. The prices in the chemical industry increased by two percent, in the production of tobacco products by 1.5 percent, drinks - 1.3 percent, building materials - 0.5 percent and in the installation and repair of machines and equipment by 0.2 percent.

/Trend/