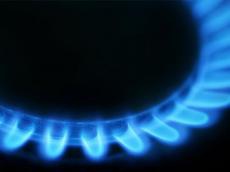 Azerigas Production Association of the State Oil Company of Azerbaijan (SOCAR) sold over 2.2 billion cubic meters of gas to the population in 2013, SOCAR said on Jan.15.
Azerigas Production Association is engaged in distribution and sale of gas to Azerbaijani consumers.
The amount of fees for the gas sold to the population in 2013 amounted to 101.98 percent, according to SOCAR. The maximum amount of fees for the consumed gas in the whole country was observed in the Khizi region (121.44 percent), and in Baku's Sabunchi district (107.33 percent).
The number of subscribers of Azerbaijan's gas operator amounted to 1,647,906 as of Jan.1, 2014. Some 1,628,076 of the total number of subscribers were residential and 19,830 subscribers were from other categories.

/Trend/