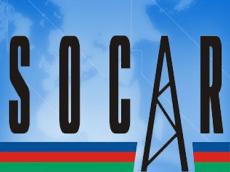 The State Oil Company of Azerbaijan Republic (SOCAR) purchased the remaining 10 percent in SOCAR Petroleum SA from the Romanian shareholders, SOCAR Petroleum reported on its official website.
SOCAR will increase the share capital of its Romanian unit SOCAR Petroleum by 35 million euros in order to support the company's development policy, the report said.
CEO of SOCAR Romania, Hamza Karimov said that the transaction is part of the company's strategy to strengthen its position on the Romanian market.
SOCAR entered the Romanian market in 2011 by acquiring 90 percent in Romanian Romtranspetrol, owned at that time by Iulian and Doina Berescu.
The State Oil Company of Azerbaijan is the only producer of oil products and has two refineries on its balance sheet. It also has automatic gas stations in Azerbaijan, Georgia, Ukraine, Romania and Switzerland.

/Trend/