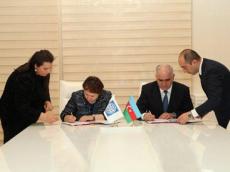 The World Bank (WB) and the Azerbaijani government have recently signed an agreement on additional funding to the amount of $ 42 million for a municipal waste management project in Azerbaijan, the Azerbaijani Ministry of Economy and Industry said on Saturday.
The document was signed by Azerbaijani Minister of Economy and Industry Shahin Mustafayev and WB manager on Azerbaijan Larisa Leshchenko, according to the report.
Some 1.8 million tons of solid waste is generated in Greater Baku per year. The bank's experts assume the doubling of this figure for the next 20 years due to the demographic growth and an increase in the income of agglomeration population, according to the WB calculations.
The project was approved by the WB Board of Directors in June 2008. Its implementation began in 2009. The total project cost is $ 41.5 million, of which $29.5 million account for a WB loan, while the remaining part was financed by the Azerbaijani government.
A twenty-year strategy of solid waste management in the capital, a plan for the development of the waste collection system were prepared and primary research on municipal waste management in Azerbaijan were conducted as part of the project, according to the report.
The WB investment portfolio in Azerbaijan consists of 17 projects. The bank has financed some 54 projects worth over $3 billion since the country's joining WB.

/Trend/