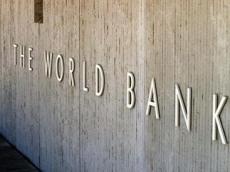 By AzerNews
The World Bank is starting to draft a new strategy for operation in Azerbaijan, the WB Baku office said on January 7.
"Consultations will begin this month with the country's government, as well as representatives of the private sector and public. The document will be worked out within the year," the office announced.
World Bank's Regional Director for the South Caucasus Henry Kerali is expected to visit Baku in January to discuss the bank's strategy in Azerbaijan.
The implementation of the previous strategy for the period from 2011 to 2014 will be completed in the middle of this year.
"The new WB strategy in Azerbaijan will also include several new spheres of activity," the bank's Baku office said.
It was earlier reported that the bank is ready to allocate financial resources for the new Azerbaijan Rural Investment Project (AzRIP-3).
The second AzRIP-2 project took effect in late 2012. In addition, the bank highlights a large demand for financing in the areas of reclamation and irrigation and expresses its readiness to work in these spheres.
New directions could include development of alternative energy sources and reform of higher education with an emphasis on technical and vocational education, as well as a healthcare financing system.
The bank has also started developing a new project to upgrade Azerbaijan's judiciary system. The project is likely to be approved by the WB Board of Directors by the end of March 2014.
The bank has financed more than 50 projects worth more than $3 billion after Azerbaijan joined it in 1992.