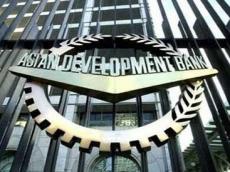 The Asian Development Bank (ADB) is ready to expand the list of Azerbaijani banks that it will work as part of the credit lines to support small and medium-sized businesses and trade finance transactions, the head of ADB office in Baku Olli Norojono told Trend on Saturday.
Today, this list is formed from six banks which are the International Bank of Azerbaijan, Access Bank, AGBank, Bank of Baku, DemirBank and Bank Respublika.
"The total amount of credit lines available to the country's banking sector was $40 million until 2013," he said. "This has been paid back to ADB."
The next stage was the allocation a loan worth $50 million to Accessbank for five years in July last year to support micro, small and medium enterprises in rural areas where the bank established an extensive network covering many regions of the country.
This loan is a platform for cooperation with the bank to improve financial security in rural areas of Azerbaijan and the development of this business in Central Asia, where one of the founders of Accessbank, namely AccessHolding stands out against a background.
ADB has no plans to be among the shareholders of the banks, he said.
ADB started active financing of Azerbaijani banks to support the private sector development in 2007.

/Trend/