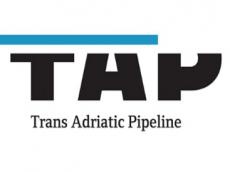 The Trans-Adriatic pipeline (TAP) project to bring gas from the Caspian region via Turkey into Europe is gearing up to tender in 2014 ahead of its planned construction start a year later, said TAP communications head Lisa Givert.
"We plan to send invitations to tender during 2014 for pre-qualified engineering and pipeline contract packages, possibly in the first half."
She said that TAP would mean €1.5 billion ($2.1 billion) in investment for Greece and €1 billion worth for Albania, boosting local industries and employment.
TAP is the pivotal link in the Southern Corridor, a route to ship gas from central Asia, the Middle East and the eastern Mediterranean basin to the European Union.
TAP will cross Greece and Albania before reaching Italy and is to be built by a consortium led by BP, Norway`s Statoil and Azerbaijan`s SOCAR.
They plan to deliver 10 billion cubic metres of gas per year to Europe, and possibly double that in the long-term future.

/AzerTAc/