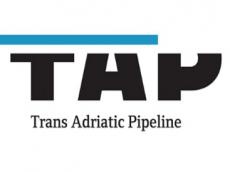 By AzerNews
The Trans Adriatic Pipeline's shareholders - SOCAR, Statoil, BP, Fluxys, Total, E.ON and Axpo - confirmed that they have passed the Resolution to Construct on the development and construction of the Trans Adriatic Pipeline (TAP) project.
This announcement follows the Final Investment Decision (FID) made on the Shah Deniz Stage-2 project on December 17 by the Shah Deniz Consortium.
Managing Director at TAP Kjetil Tungland said today's announcement by TAP shareholders is a very important milestone for TAP and further demonstration of their strong confidence in the commercial and technical viability of the project.
"Our focus now is to make sure that we construct the pipeline on time and on budget," he said.
Commenting on the Shah Deniz Consortium's Final Investment Decision, Mr. Tungland said this decision is another historic step in the realisation of the Southern Gas Corridor.
"By opening up this new gas transportation route, TAP and Shah Deniz will ensure the diversity and security of gas supplies to Europe and enhance the strategic importance of the countries along its route."
The ceremony of signing of the document on the second stage of Azerbaijani Shah Deniz field's development kicked off in Baku on December 17.
The ceremony was witnessed by Azerbaijani President Ilham Aliyev, who was joined by leaders from nations along the Southern Corridor, as well as from the European Commission and other countries, BP reported.
The FID triggers plans to expand the South Caucasus Pipeline through Azerbaijan and Georgia, to construct the Trans Anatolian Gas Pipeline (TANAP) across Turkey and to construct the (TAP across Greece, Albania and into Italy. Together these projects, as well as gas transmission infrastructure to Bulgaria, will create a new Southern Gas Corridor to Europe.
SOCAR and the Shah Deniz partners have also agreed terms for extending the Shah Deniz Production Sharing Agreement up to 2048. The Shah Deniz partners have agreed to undertake exploration and appraisal work on prospects within the PSA area.
TAP will transport natural gas from the giant Shah Deniz 2 field in Azerbaijan to Europe. The approximately 870 km long pipeline will connect with the Trans Anatolian Pipeline (TANAP) near the Turkish-Greek border at Kipoi, cross Greece and Albania and the Adriatic Sea, before coming ashore in Southern Italy.
TAP's shareholding is comprised of BP (20%), SOCAR (20%),