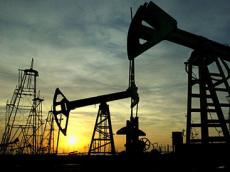 By AzerNews
Azerbaijan, one of the world's 20 largest oil exporters in 2012, will record higher oil output this year.
Azerbaijan plans to produce 44 million tons of oil in 2013, which is higher than 2012's record, Deputy Energy Minister Natig Abbasov said on December 11.
"This year's crude oil production was projected at 41.06 million tons, but actually the figure will increase by the end of year," Abbasov said.
It is while OPEC's report predicted Azerbaijan's oil supply to decline by 30,000 barrels per day (bpd) in 2013. Crude oil and Natural Gas Liquids (NGLs) production in the country was projected to decline by 50,000 bpd in 2013, then rise again to reach about 1 million bpd in 2015, before staying almost flat for the next 3 years.
Azerbaijan's oil production was 43.39 million tons in 2012. SOCAR's output accounted for 8.17 million tons of the mentioned volume. According to the previous state forecasts, the country's oil production will hit 49.5 million tons in 2014, and 50.86 million tons in 2015.
Abbasov added that the county's gas production in 2014 may also reach 28 billion cubic meters.
He said the country's gas output this year has exceeded the forecast figure by 1.5 billion cubic meters.
Gas production was expected to amount to 27.54 billion cubic meters in 2013, 29.39 billion cubic meters in 2014, and 30.19 billion cubic meters in 2015.
The resource-rich South Caucasus republic has proven gas reserves of 2.2 trillion cubic meters and plans to double its natural gas output to some 54 billion cubic meters a year by 2020. The country's proven crude oil reserves were estimated at 7 billion barrels in January 2013.
The country's largest hydrocarbon basins are located offshore in the Caspian Sea, particularly the Azeri Chirag Guneshli (ACG) field, which holds the vast majority of Azerbaijan's total reserves, with approximately 5 billion barrels located in this field, and Shah Deniz field, reserves of which will be transported to Europe.
Azerbaijan is ranked 81st in the energy sustainability index of the World Energy Council among 129 countries of the world. In terms of energy security indices, Azerbaijan ranked 32nd, surpassing other South Caucasus countries, Armenia (95th) and Georgia (106th).