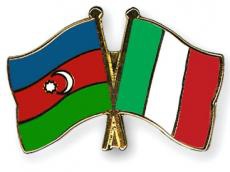 The 1st Azerbaijan-Italy B2B forum will be held in Baku on the sidelines of the "BakuTel 2013", 19th International Telecommunication and Information Technologies Exhibition and Conference.
BakuTel 2013 will open on December 2 at Baku Expo Center.
The event organized by the Italy-Azerbaijan Chamber of Commerce will see the presentations on business opportunities of both countries.

/AzerNews/