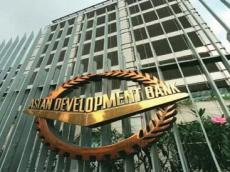 The Asian Development Bank (ADB) is satisfied with preparations for the annual meeting of ADB Board of Governors to be held in Baku in 2015, ADB Vice President Bruce Davis told during the meeting with Azerbaijani Finance Minister Samir Sharifov, the Finance Ministry said.
According to Bruce Davis, Baku will hold an event at a high level. ADB Vice President expressed confidence that Azerbaijan will again prove itself as a reliable partner of the bank.
"During the study visit, there was an exchange of views on the current level of cooperation and the prospects for its development. In addition, the importance of water, transportation and other infrastructure projects in Azerbaijan implemented jointly with ADB was stressed," the statement said.

/Trend/