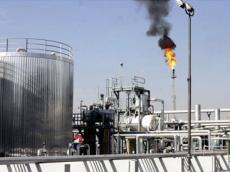 Construction of Azerbaijani state energy company SOCAR's Star oil refinery in Turkey will take 100 months to complete.
According to Turkish sources, SOCAR, which is keen on expanding its presence in the oil and gas market abroad, was granted permission to complete the construction of Star refinery in the Turkish city of Izmir in fall 2018 instead of the previous deadline, the summer of 2015.
Earlier, it was planned to complete the construction within 60 months. However, the construction period has been extended by 40 months.
The Star refinery's processing capacity is expected to be 10 million tons of oil and it will be capable of refining such oil grades as Azeri Light, Kirkuk and Urals. Annual production at the refinery will equal 1.6 million tons of naphtha.
The refinery, estimated at $5.5 billion, is intended mostly for the creation of the resource base for the chemical company Petkim Holding. It will contribute significantly to the economy of the region and the country by creating employment and increasing competitiveness.
Petkim Petrochemical Holding, which is co-owned by SOCAR and Dutch company APM Terminals, manufactures plastic packages, fabrics, PVC, detergents, and is the only Turkish producer of such products. A quarter of Petkim's products are exported to foreign markets.
Turkey is the third largest trade partner of Azerbaijan after Russia and the United States.
Mutual investments between Azerbaijan and Turkey exceed $10 billion. The amount of Azerbaijani investments in Turkey in the coming years is projected at $21 billion.
According to the estimates, Turkish companies have invested $6.5 billion in Azerbaijan's economy so far.
Currently, there are 2,000 companies with Turkish capital operating in Azerbaijan, which makes up 36 percent of all foreign companies operating in the country. The number of companies with Azerbaijani capital in Turkey reached 1,100 by the end of 2012.
As of 2012, the trade turnover between the two countries amounted to $2.12 billion. Bilateral trade amounted to $1.2 billion in January-July 2013.