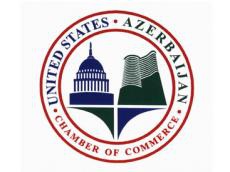 By AzerNews
The United States-Azerbaijan Chamber of Commerce (USACC) announced that a briefing seminar on Cooperation Perspectives for Azerbaijan and Silicon Valley will be held at San Jose City Hall, California on October 28.
As part of the USACC ICT Trade Mission, the briefing will analyze and evaluate Azerbaijan's strong emerging ICT market and urge Silicon Valley's leading companies specializing in the telecommunications and networks, IT and office technologies, cable and wireless, space and satellite communications and technologies, broadcasting and professional equipments, banking technologies and services, security systems, broadband communications and technologies, software and ICT systems, cyber security and business intelligence, E-government, E-learning and other technology-based industries to seize the chance and have a significant impact on the uptake of the ICT in Azerbaijan.
Being the second largest recipient of foreign investment after the oil industry, Azerbaijan's ICT sector development is projected to grow at least fourfold over the next 10 years.
The briefing will also discuss the perspectives and possibilities of Azerbaijani investment into Silicon Valley.
The briefing seminar is intended for Silicon Valley technology-based company representatives only.
Also, the USACC will hold a joint ICT business forum in Baku on December 3, intended for leading U.S. firms involved in ICT, including space technologies, business intelligence, cyber security and other tech-related industries.
USACC was established in 1995 as the leading resource for American companies seeking to establish long-term business ties with Azerbaijan. Its membership pool consists of a diverse group of businesses from all the economic sectors, including Fortune 500 companies.
A number of ICT events have been organized this year in Azerbaijan, a country with the developing ICT sector. 2013 was declared the Year of ICT in Azerbaijan; Bakutel 2013 will showcase Azerbaijan's achievements made in this field in recent years.