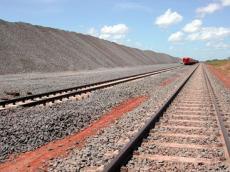 The overhaul repair of 80 cars of 'Azerbaijan Railways" CJSC was carried out in recent years, according to the article of the Deputy Head of the Department of Freight Carriages of the CJSC, the head of Locomotive Production Unit Asim Gasimov published in "Republic" newspaper.
According to the material, some 300 kilometers of the railway in the west direction was also renovated.
"In addition, new locomotives were bought and some were sent for repair," Gasimov said.
Currently, the total length of Azerbaijan's main railways is 2898.9 kilometers and the length of operating railways is 2068.1 kilometers. Some 1229.5 kilometers (68.2 per cent) of the operating railways were electrified, and 838.6 kilometers (31.8 percent) work on the basis of diesel traction. About 1527.7 kilometers of roads were equipped with an automated signal system.
/Trend/