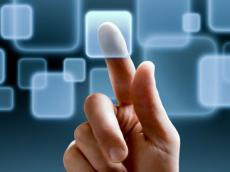 By AzerNews
Azerbaijan ranks 61st among 157 countries on the index of information and communication technologies development this year, according to the 2013 report prepared under the auspices of the International Telecommunication Union (ITU).
Azerbaijan ranked 68th in the ITU report for 2012.
The Measuring the Information Society report takes into account the level of access to the latest technologies, their use and ICT skills.
According to the report, the first 30 rankings are held by the countries with high incomes, which shows a strong relationship between the income and the progress in the ICT sector. Neighboring Russia as well as Belarus ranked 40th and 41st respectively, while Moldova is 65th, and Ukraine 68th; Georgia ranked 71st and Armenia 74th.
The report points out that usage of the mobile broadband internet through smartphones and tablet PCs has now become the fastest growing segment of the world market.
There is also an overall worldwide increasing demand for ICT products and services, along with continuously falling prices for mobile services and broadband connection, as well as unprecedented growth of the 3G technology implementation.
Over 250 million people connected to the Internet over the past year, the report said. Almost 40 percent of the world population will use the Internet by the end of 2013.
The Republic of Korea is the leader in the ICT development sector for the third year running. It is followed by Sweden, Iceland, Denmark, Finland and Norway. The top ten countries include the Netherlands, Britain, Luxembourg and Hong Kong (China).
Authors of the report expect some 6.8 billion users of cellular communication by the year-end, which is almost equal to the population of the planet. The internet will be available for 2.7 billion people.
However, 1.1 billion households, or 4.4 billion people, will still have no access to the Internet by the end of 2013.
Azerbaijan is developing its ICT sector, especially after 2013 was announced the ICT Year in the country. ICT plays one of the leading roles in the non-oil sector of the country's economy and the budget revenues it generates have been increasing year-on-year.
An ICT high technology park is being constructed in Azerbaijan, and its creation is a priority for the development of the ICT industry. The high-tech park is supposed to be a territory with all the necessary conditions for the development of new and high technologies and researches. The park envisages the involvement of local and foreign ICT companies.
In June, the government passed a decision making participants of the high-tech parks tax and customs duty-exempt for seven years, which will drive the development of this sector.