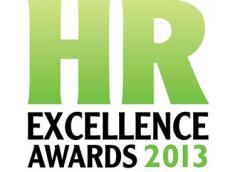 As many of you already know, this autumn Baku will host Azerbaijan's first global HR event. The "Baku HR Experience" will bring together HR experts from Gazprom, Coca Cola, Expedia, Statoil, eBay and other international well-known companies. They will visit Azerbaijan on 4th and 5th November 2013 to discuss with the local HR specialists the latest trends and challenges in the global industry.
We have been recently informed that the event will also include the first ever "Excellence in HR" Awards Gala in Azerbaijan. The awards will highlight the best specialists, teams and strategies in the Azerbaijani market for the HR field. To ensure the fair-play of the process, he contestants will not be nominated, but will have to apply on their own, filling an application form that can be found here: http://thepworld.com/hr_awards
The jury of the awards is formed from a number of international specialists also speaking at the conference: Rainer Jensen, Director Organization Development and Executive Education Coca Cola Erfrischungsgetraenke AG; Jenny Arwas Member of the Most Excellent Order of the British Empire, CIPD Fellow and Former Group HR Director British Telecom; Rob Veersma, Director Training & Development Gazprom International and Annemie Ress, former Global HR Director eBay and Skype, founder of Purple Beach platform.
Local companies with strong HR development and/or innovative initiatives are highly encouraged to apply.
Organized by P World, Baku HR Experience is supported by The HR Company (HRC) as Platinum Sponsor, Nar Mobile as Gold Sponsor and Pasha Bank as the event's Employer of Choice.
The media partners of the project are: trend.az, Boutique Magazine, biznesinfo.az, jobs.day.az, Zerkalo newspaper.
The Baku HR Experience is a paid event and the ticket prices are working on an early bird system: the earlier you register, the lower the price. For more information and registration, please access:
http://www.thepworld.com/pevents/event/56/baku-hr-experience


/Trend/