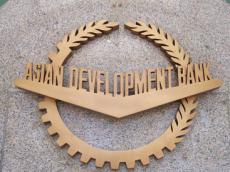 The Asian Development Bank (ADB) presented a report on the study of possibilities to implement toll roads in Azerbaijan to local and foreign partners, a report of the ADB's representative office in Azerbaijan said on Thursday.
"In recent years the government invested 4.6 billion manats in the sphere of road infrastructure. Despite this, the upgrade of the road network and the increasing number of motor vehicles have shown the need for additional funding to maintain the road network in good condition and ensure its future development," the report said.
Currently, the donors are looking for the possibility of direct or indirect profits to increase the resources allocated to improve the service and maintenance of roads in the country.
"The purpose of the study is to identify the priority road stretches for the application of toll road practice and efficiency of the private sector's involvement in this issue. This is as well as exploring opportunities for sustainable participation of the private sector in this field on the basis of the regulatory base existing in Azerbaijan," the statement said. "The final version of the report containing the comments and suggestions of the interested sides reflecting international experience in the field of public-private partnership in this area will be submitted to the government in the future".
According to amendments to the law 'On Roads' in Azerbaijan which were made this year, it is expected to create new toll roads, or organise toll roads on the basis of the roads in state property.
The toll road institute is introduced into the law in order to modernise and expand the road network, develop its infrastructure, attract foreign investment, provide high quality services to road users and ensure demand for high-speed passage and road safety.
Payments can be collected for use of the road as a whole, as well as in certain parts. The owner of the toll road can completely manage the funds obtained from its use.
According to the law, toll roads can be created under the following conditions:
- In the presence of free alternative roads, the quality of which meets state standards and regulatory requirements;
- For providing high-speed movement of transport vehicles, complying with security.
Transport vehicles for defence purposes intended for the supervision and maintenance of public order, for addressing emergency situations, as well as special purpose vehicles belonging to police and public services and ambulances will be able to use these roads free.
The official exchange rate for September 26 is 0.7845 AZN/USD.

/Trend/