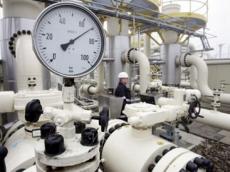 In 2013 the Gas Export Department of the State Oil Company of Azerbaijan (SOCAR) will carry out major repairs and update of over 27-km section of the Kazimagomed-Gazakh pipeline (west direction), head of the Gas Export department of SOCAR Gagamali Seyfullayev said in an interview with Caspian Energy journal.
According to him, in particular the major repairs of the 3.5- km section (270-273.5 km) of the 1020-millimeter Kazimagomed gas pipeline are planned.
The 24-kilometer stretch between the 114th and 138th kilometres will be replaced too.
Also, according to Seyfullayev it is planned to carry out major repairs on the Altiagaj-Aghsu pipeline, 12.1-km bend of the gas pipeline with a diameter of 720 millimetres to Mingachevir power plant, and at Zagatala-Balakan, Azadkend-Imishli, Yevlakh-Nakhchivan gas pipelines and others.
"In general, the implementation of these works will lead to the renewal of the gas transportation system and meet the growing gas demand, as well as a high level fulfilment of contractual conditions in the sphere of gas export," the head of department said.
SOCAR includes production association Azneft (companies producing oil and gas on land and sea), production association Azerkimya (chemical industry), production association Azerigas (gas distribution).
In addition, the State Oil Company has a number of processing enterprises, service enterprises, institutions engaged in geophysical and drilling activities.
/Trend/