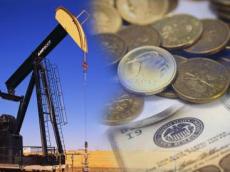 The Azerbaijani Ministry of Finance submitted to the Cabinet of Ministers the drafts of state and consolidated budgets for 2014 and the performance of the consolidated budget for the next three years, the Ministry's statement published on Wednseday, said.
In the future, the Government of Azerbaijan intends to pursue social policy, which is considered one of the priorities of budget expenditures. Also the draft envisages financial support to improve the welfare and living standards, improve the defense capabilities of the state, strengthen the country's energy potential, build-to-date systems of water and gas supply, drainage and irrigation, rural roads, development of agriculture and food security, social and investment programs.
As the county's government stressed, discussion of the budget forecasts is scheduled for September 20 and until September 25 the budget package should be submitted to the Administration of the President.
Budget projections for the next year are formed on the basis of the oil price of $ 90 per barrel, while in 2013 this figure is at $100 per barrel.
According to projections for 2013, the income of the state budget is approved at 19.159 billion manat (increasing by 12.4 percent), expenses - 19.85 billion manat (increasing by 12.1 percent), the deficit of the state budget - 691 million manat (increasing by 3.5 per cent).
Transfers from the State Oil Fund to the state budget are expected at the level of 11.35 billion manat.
Azerbaijan's GDP in 2013 is estimated to be at 56.1 billion manat, economic growth- 5.3 per cent.
The official rate for September 18 is 0,7845 AZN/USD.
/Trend/