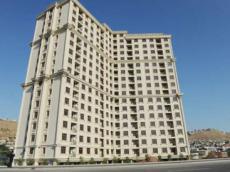 By AzerNews
The State Fund for the Support of Mass Media Development under the President of Azerbaijan has announced a tender for development of construction documents for a new residential building for journalists.
According to the fund, 17-story building will be built in Sabail district of Baku.
On July 22, 2013, President of Azerbaijan Ilham Aliyev signed an Order on additional measures to strengthen social protection of media workers, according to which the Contingency Fund of the President has allocated 5 million manats (roughly $6.4 million) to the state fund for the support of mass media development.
Earlier, in accordance with the presidential order on measures taken to strengthen the social security of the Azerbaijani press workers, the 17-storey 156-apartment building has been constructed and handed over for use by journalists at the expense of public funds.
On July 22 -- the day of publication of the first newspaper in Azerbaijan -- Azerbaijani press marks its professional holiday.