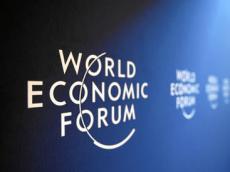 The 7th annual meeting of the World Economic Forum was held in Dalian on September 11-13, China, AzerTag state news agency reported.
Azerbaijan was represented at the event by a delegation comprising of ICT Minister Ali Abbasov, Industry and Energy Minister Natig Aliyev, SOCAR Vice-President Elshad Nasirov and ambassador to China Latif Gandilov.
Speaking at the meeting, the Azerbaijani side highlighted accomplishments made in economy in Azerbaijan under the leadership of President Ilham Aliyev.
The meeting participants were informed about favorable investment climate created in the country as a result of implementation of successful reforms
The speakers also noted Azerbaijan, launching its first telecommunications satellite "Azerspace-1" into orbit had become one of the countries with cosmic industry
The Azerbaijani officials pointed out all these achievements were reflected in reports of international economic and financial organizations.
So, they added, Azerbaijan had climbed seven spots to rank 39th for global competitiveness index among 148 countries in the World Economic Forum`s "Global Competitiveness Report 2013-2014".
They said energy and transport projects realized by Azerbaijan were important not only for the region, but also the world.
On the sidelines of the Forum, the Azerbaijani delegation met Japanese Minister of Education, Culture, Sports, Science and Technology, Hakubun Shimomura, Vice Minister of Industry and Information Technology of China, Su Bo, Vietnam`s deputy minister of Communication and Information Technologies, Nguyen Hang, as well as heads of several companies.
The discussions focused on development of cooperation, joint participation in international exhibitions, exchange of experience and other matters.
Also known as the "Summer Davos", the meeting created a unique opportunity for exchange between leaders from top-ranked multinationals and chief executive officers of dynamic and fast-growing companies, including key decision-makers from government, media, academia and civil society
The meeting brought together more than 1,500 participants from 90 countries to share strategies and solutions and discuss global issues and risks. The New Champion communities - including Global Growth Companies, Young Global Leaders, Young Scientists, Technology Pioneers, Social Entrepreneurs and the World Economic Forum's youngest community, the Global Shapers -once again engaged with Forum Members and Partners during the seventh Annual Meeting of the New Champions.
/AzerNews/