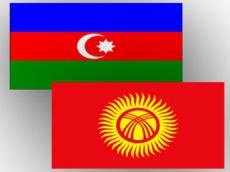 The customs services of Kyrgyzstan and Azerbaijan will expand and strengthen cooperation. Such an agreement was reached during a meeting between head of Kyrgyzstan's Customs Service Adamkul Junusov and Azerbaijan's ambassador to Kyrgyzstan Hidayat Orujov, the Tajik State Customs Service reported.
The sides noted their active multilateral cooperation, which is carried out under the CIS Council of heads of customs services, World Customs Organization - via meetings of the heads of customs administrations of the WTO's European department, the Customs Service Heads of the Economic Cooperation Organization and the Customs Cooperation Committee with financial support from the ABD (Customs Value Correction).
The bilateral cooperation between Kyrgyzstan's and Azerbaijan's Customs Services is based on an agreement between the customs services titled "On cooperation and mutual assistance in customs issues" signed on December 3, 2004 in Baku.
/AzerNews/