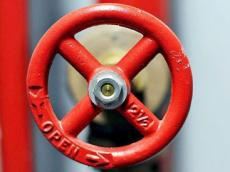 As of August 21, the State Oil Company of Azerbaijan SOCAR exported around 2.5 million cubic meters of gas per day to Russia compared to 1.5 million cubic meters as of June 28.
Azerbaijani gas supplies to Russia have begun since January1, 2010.
"Export to Russia is carried out in normal regime and in accordance with the contract terms. Currently the volume of supply is estimated at 2.5 million cubic meters per day," the source noted.
Azerbaijani gas supplies to Russia are carried out on the basis of the contract, (with a possibility of extension) for purchase and sale of Azerbaijani gas signed between SOCAR and Gazprom in Baku on October14, 2009.
According to the supplement to the contract which was signed in early September 2010 in Baku, in 2011, 'Gazprom' was to receive two billion cubic meters and in 2012 over two billion cubic meters of gas. However, the Russians did not get the full amount of the planned volume.
The additional agreement to double the volume of gas purchased by Russia from 1.5 to 3 billion cubic meters was signed by the parties in Sochi on January 24, 2012.