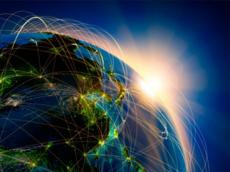 Source:
/AzerNews/
Azerbaijan's resolution on creation of the Trans-Eurasian Information Super Highway (TASIM) project is planned to be discussed on September 4 within the framework of the 67th session of the UN General Assembly, the Ministry of Communications and Information Technologies said on August 21.
Discussions of the draft document titled "More improved connection and development of cooperation on the creation of telecommunication transit routes" will be attended by Azerbaijani Minister of Communications and Information Technologies Ali Abbasov, UN Under-Secretary-General for Economic and Social Affairs Wu Hongbo and the Coordinator for International Communications and Information Policy in the U.S. State Department Daniel Sepulveda.
The representatives of communication administrations from Lithuania, Hungary, the World Economic Forum and Orbital Sciences and Turk Telecom will also participate in the discussions.
Earlier, the UN adopted two resolutions on the TASIM project which acts as a platform for simplifying international cooperation and providing sustainable development in use of information and communication technologies.
The draft resolution is expected to be coordinated and submitted to the UN secretariat no later than September 28.
Currently the draft resolution is being intensively discussed with the UN member states.
TASIM is a project of regional importance, which aims to lay a transnational fiber-optic line covering the countries of Eurasia from Western Europe to Eastern Asia.
The project envisages the creation of a major transit link from Frankfurt, Germany to Hong Kong. The line will combine major centers of information exchange in Europe and Asia. The transit line will stretch through China, Kazakhstan, Azerbaijan, Georgia and Turkey to Germany. Reserve North transit line will pass through the territory of Russia, Ukraine and Poland.
On December 21, 2009 a resolution supported by representatives of 30 countries was adopted at the 64th plenary meeting of the UN General Assembly for the creation of the TASIM superhighway.
TASIM is a long-term initiative and will be implemented in two stages.
During the first phase leading regional countries and operators will create major Internet transit infrastructure, linking the West and East. The process is planned to finalize in late 2013.
In the second phase of the project, TASIM is expected to provide the Eurasian countries that do not have direct access to open sea, including Central Asian states, with Internet connection at affordable rates. According to the plan, new fiber-optic lines will be constructed, while the existing lines will be upgraded and connected to the TASIM network.
The TASIM project will contribute to creating an open information society in the region, to increasing the speed of Internet connection and promoting the development of Internet services, which, in turn, will lead to economic development, diversification of the economy and increased competition.