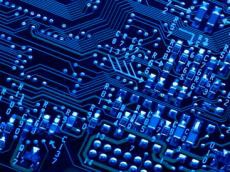 Source:
/AzerNews/
Unfolding of chip production is expected in Azerbaijan in 2014, the advanced technology research center of the Ministry of Communications and Information Technologies said on August 19.
The center has held a tender and selected an equipment supplier for the production of chips. According to the center, the supplier is City Port Constructions company. A cooperation document will be signed with the company in the near future.
The chips which are planned to be produced can be used in telephone handsets, LED (light-emitting diode) light sources, micro and nano-electronic devices, biological systems, in defense and other areas.
Azerbaijan has taken strides in the ICT sector, posting 10.5 percent growth in the field in the first half of 2013 over the same period of 2012.
In total, some 71.2 million manats have been invested in the domestic ICT sector.
The country ranked eighth among 144 countries on the index of the government's ICT achievements, ninth on the index of the importance of ICT in the government's view for the future, and 20th on Internet availability in the World Economic Forum's Global Information Technology Report 2013.