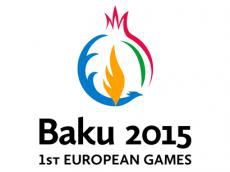 Azerbaijan today is an example among the regional countries, and among the Islamic nations, Afghanistan's ambassador to Azerbaijan, Mohammad Taqi Khalili told Trend.
"The opening ceremony of the European Games showed that today no one should doubt about positive and outstanding role of Azerbaijan," said the ambassador.
Recalling that in 2017, Azerbaijan will host the Islamic Solidarity Games, Taqi Khalili expressed confidence that those Games will also be held at the highest level.
The diplomat said the Baku 2015 opening ceremony was beyond expectations.
"I am sure that no one else, no other country could have a better opening than Azerbaijan," he added.
The European Games that kicked off in Baku June 12, will last till June 28. There is a total of 20 sports at Baku 2015: 16 Olympic sports and four non-Olympic sports.
More than 6,000 athletes from across Europe came to Baku to represent their nations over 17 days of competition. Baku was awarded the games by the European Olympic Committees (EOC) in December 2012.