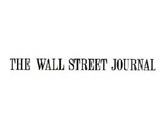 In an article published on October 5, Wall Street Journal has criticized delays in appointing U.S. ambassadors to Azerbaijan and Turkey as undiplomatic.
"The Founders gave the executive branch primary responsibility for the conduct of American foreign policy. The latest Senate shenanigans over ambassadorial appointments is a good reminder why," the article says.
"We reported last month on Matthew Bryza's run-ins with Senator Barbara Boxer, the proxy for wackier fringes of the Armenian-American lobby. Well, the President's nominee for ambassador to Azerbaijan—a seasoned Foreign Service officer respected by all sides in the tumultuous Caucasus—was later confirmed by the Senate Foreign Relations Committee, on a 17-2 vote. But Ms. Boxer immediately put a hold on Mr. Bryza, preventing a vote by the full Senate. Ms. Boxer is in a tough re-election fight against Carly Fiorina and is pandering to the Golden State's large Armenian community."
"Meanwhile, Kansas Republican Sam Brownback has put a hold on President Obama's pick for Turkey, Frank Ricciardone. In a letter to Secretary of State Hillary Clinton, Mr. Brownback, who is leaving the Senate at the end of this session, faulted Mr. Ricciardone for failing to promote democracy and defend human rights. Mr. Ricciardone is a career diplomat who was ambassador to Cairo and most recently the deputy in Kabul, and he also speaks fluent Turkish," the article reads.
"We share Mr. Brownback's views on Mr. Ricciardone's record, and the Senator is free to criticize and oppose this nomination. But Mr. Ricciardone deserves an up-or-down vote on the floor, as do other nominees. No such vote is likely, at the earliest, until the lame duck session because the Senate decided not to formally adjourn for its normal election recess in order to deny Mr. Obama the chance to make recess appointments."
"The Senate's confirmation powers aren't supposed to be an excuse to indulge the pet causes of individual Members. Azerbaijan and Turkey are important American allies in a tough neighborhood, and the U.S. needs good ambassadors there. The previous ambassador in Ankara, James Jeffrey, left for Iraq in July. The embassy in Baku has been without an ambassador since July 2009."
"Distracted by its many other troubles, the White House has declined to press the Senate to vote on the President's appointees. The limbo these diplomats find themselves in may help Ms. Boxer's campaign or make Mr. Brownback feel good, but it undermines the executive's ability to function and American foreign policy," the article says.
/Wall Street Journal/